GlobalEyes Announces Partnerships with Service Providers
The GlobalEyes Network's GUS Marketplace (GUS.m), a one-stop shop for the best in international education service providers, makes members' lives simpler. GlobalEyes partners provide exceptional products at excellent rates. Direct access to these service provider partners is available through The GlobalEyes Network and the GUS Marketplace. Current partners include: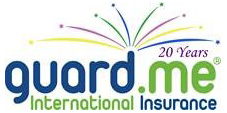 guard.me International Insurance – A leading provider of international student health insurance, guard.me is a trusted partner for private and public education providers. Committed to health and wellness, guard.me programs and services are designed to mitigate risk, manage crisis events, and improve health and wellness day-in and day-out.

Vital English Pre-Arrival Learning lets you extend your relationship with students prior to their arrival and better prepare them for life and study at your campus. The pre-arrival tool enables correct placing of students to best accommodate their language support needs.

GlobalEyes Travel offers comprehensive travel bookings and support, using our expert corporate travel agent. With over 30 years-experience, our Travel Agent provides service to everyone in the Network at a membership only rate.

Canada Homestay Network is a placement agency that manages homestay programs for school boards, colleges, and universities, and private language institutes across Canada. With more than 20 years-experience in international student hospitality, CHN has successfully worked with tens of thousands of clients in more than 50 countries.

flywire has been solving complex payment problems for students and education institutions since 2011. Today, flywire continues to remove boundaries by connecting millions of students with more than 2400 institutions to improve the payment experience.

Vital English provides online software to support your ESOL and international students

PhoneBox is a wireless network provider that offers affordable mobile plans for international students on 4G LTE networks.

SideKick Card us an innovative financial solution for international students coming to study in Canada. Through a network of partners, SideKick makes it easy and safe for students and their parents to send, budget, and spend their funds.
The GlobalEyes Network celebrates these partnerships as we continue to grow and expand our services to the K-12 sector.